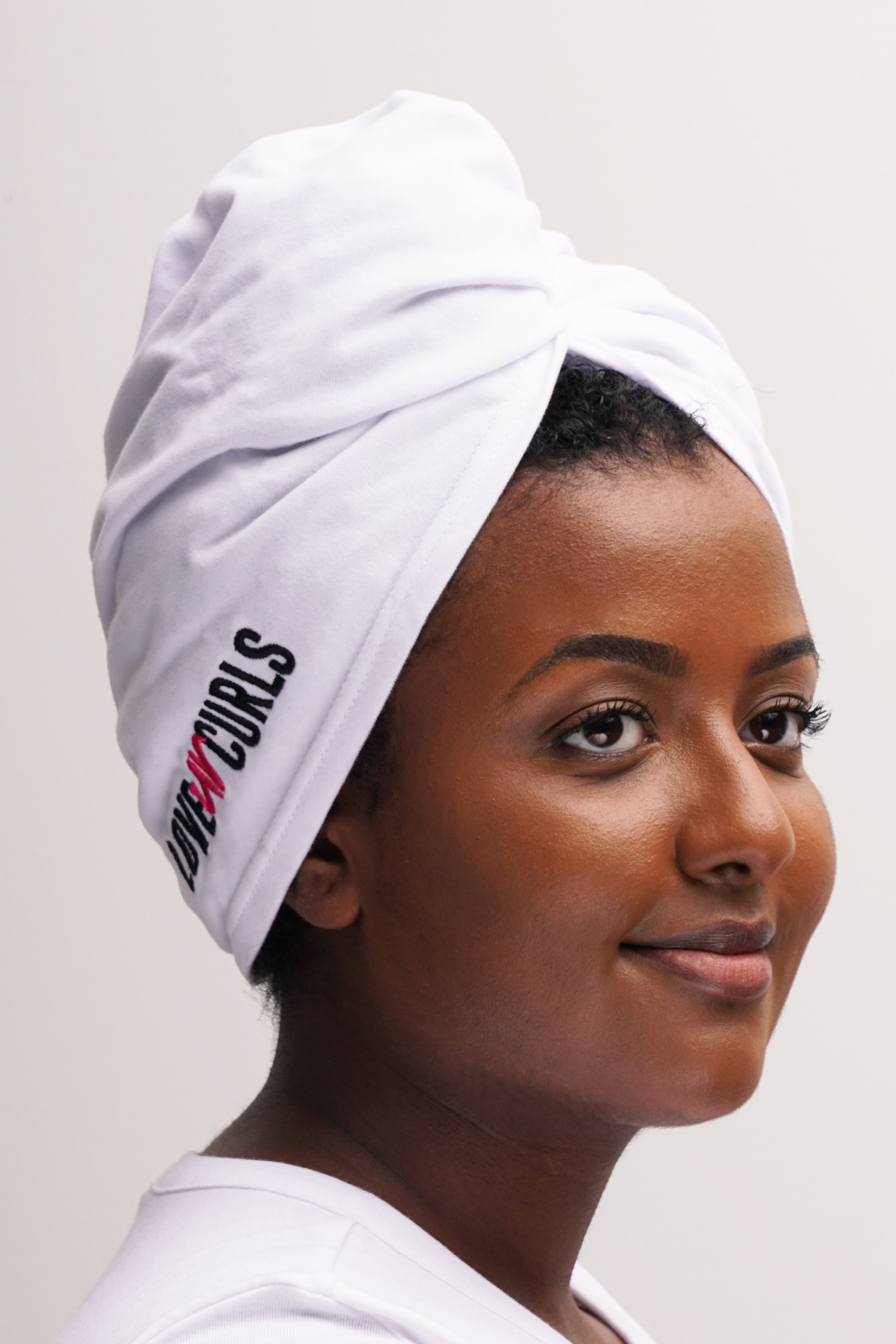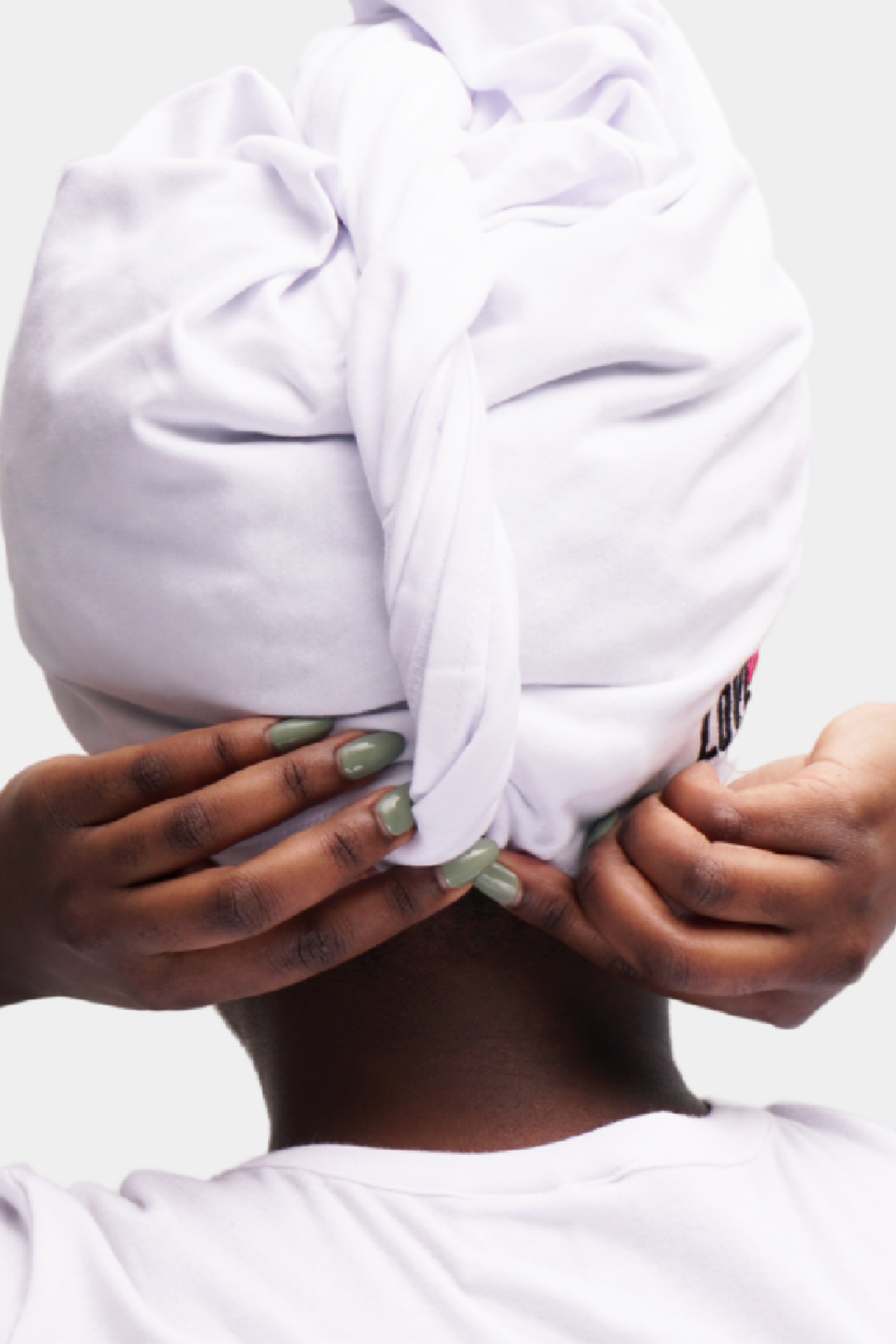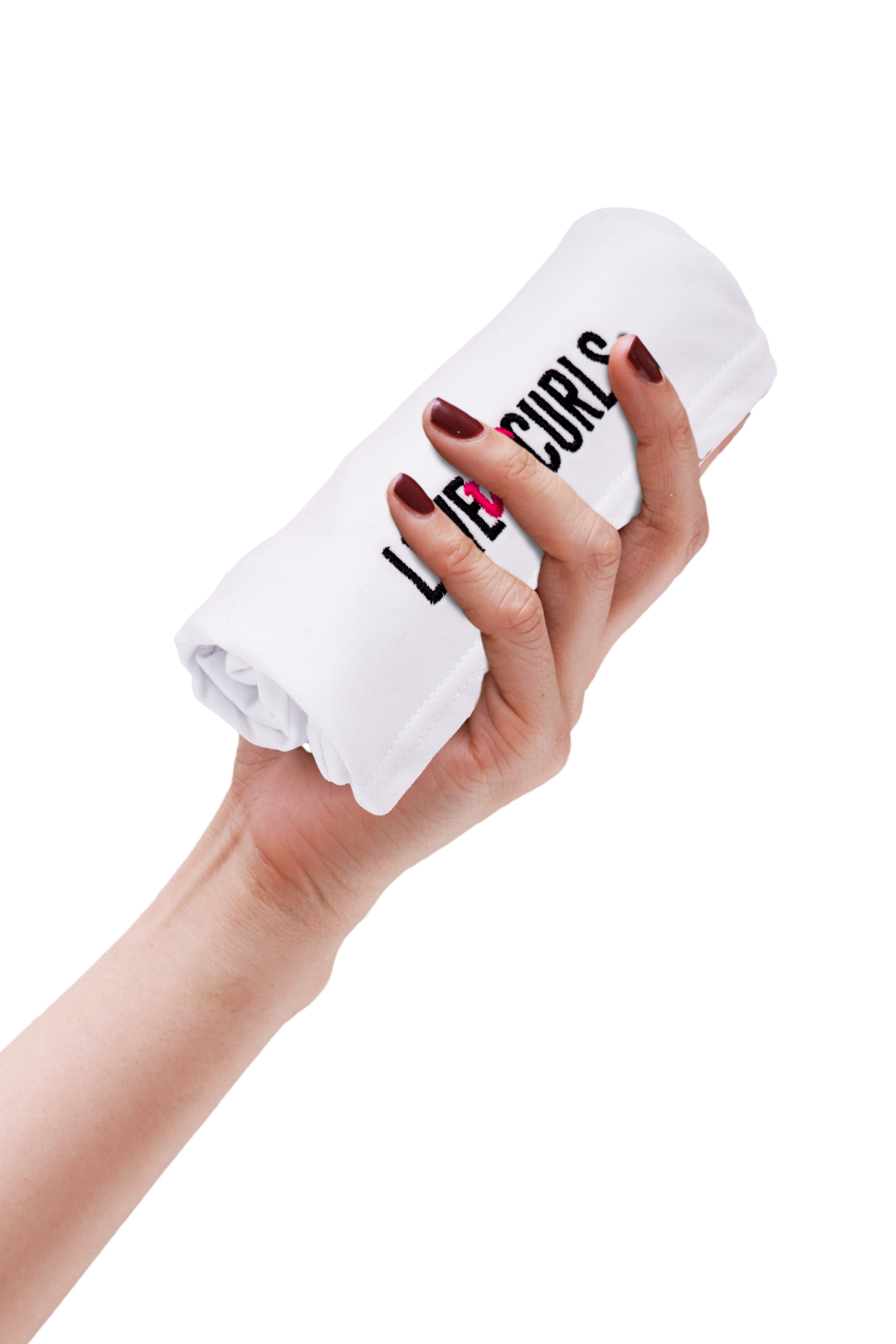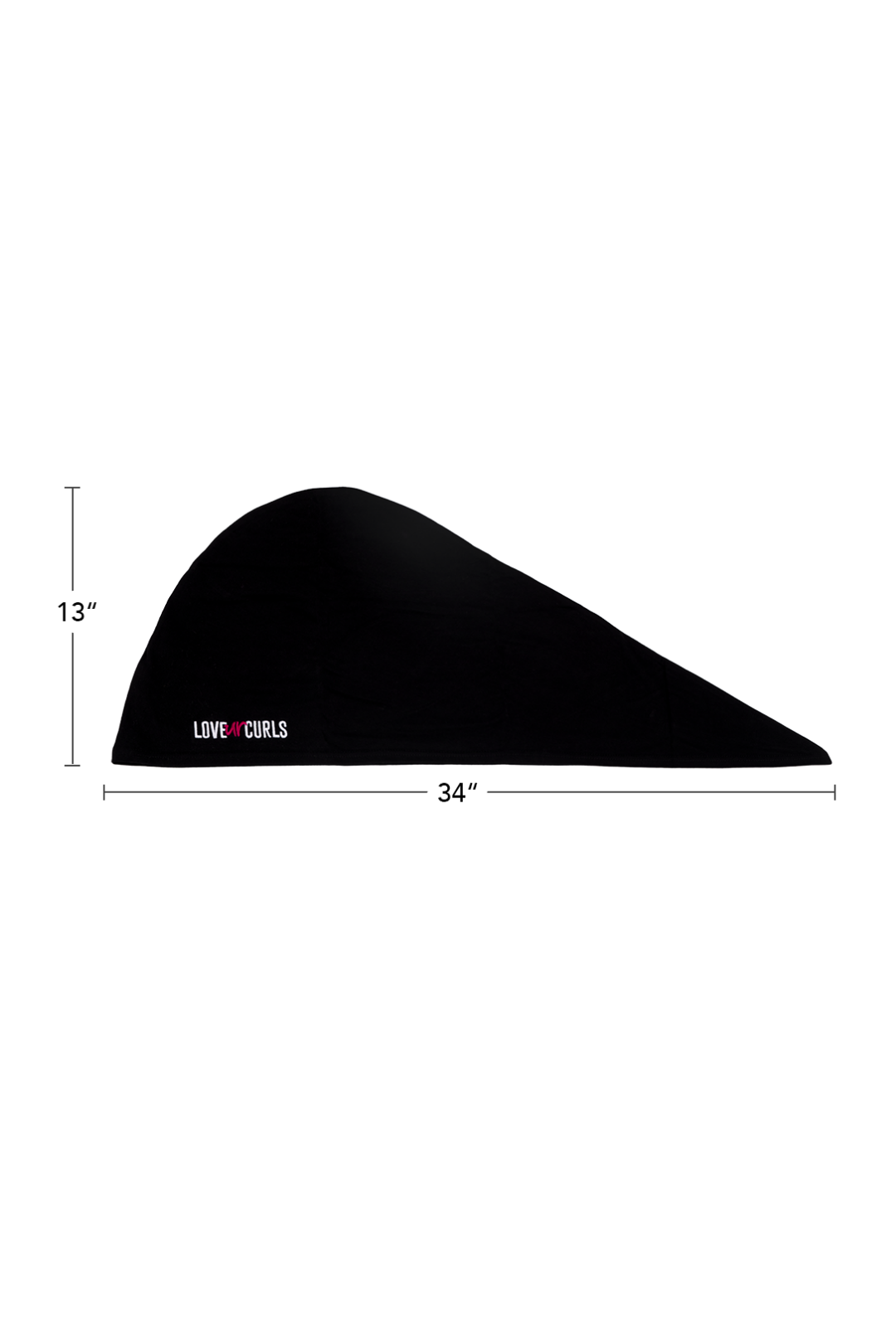 Love Ur Curls T-shirt Towel
Wrap & tuck.
With an easy 'wrap & tuck' design, this super-soft, 100% cotton, embroidered Love Ur Curls T-shirt Towel absorbs excess water without causing frizz!

Available in black or white.
★★★★★
You need this!
Darah A.
Added the T-shirt towel to my cart this time on a whim and I'm so glad that I did! The curls that I get when plopping now are so much tighter and more defined than what I was getting before.
★★★★★
A must have!
Kara S.
This t-shirt towel is the perfect shape, size, and material for plopping my hair when I'm in a hurry. When enough time has gone by, I will let it air dry and my hair still has amazing curls.
★★★★★
THE BEST TOWEL EVER!
Karen V.
Not bulky and great for traveling. I also wrap my hair in this towel when I don't want to get my hair wet while showering. This is a must buy and makes great gifts for all hair types.
Specifications: 13" H x 34" L

Material: 100% Cotton