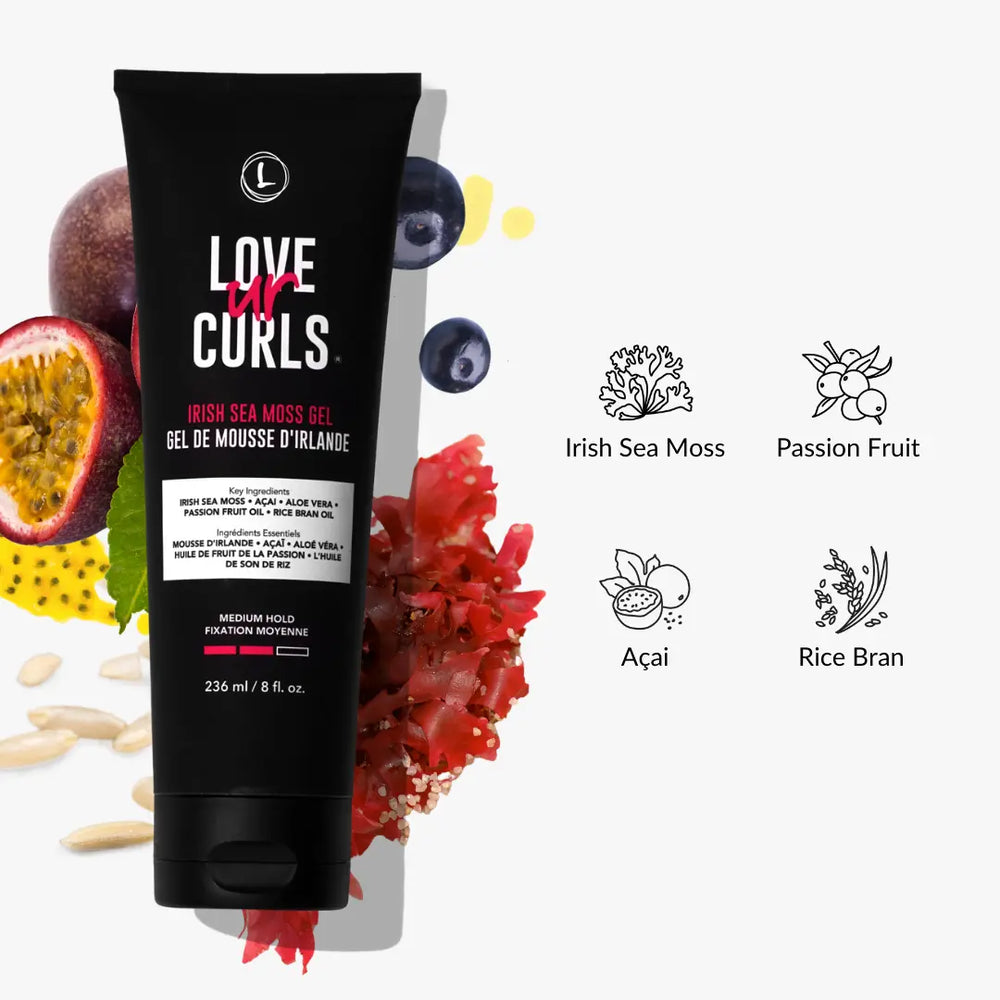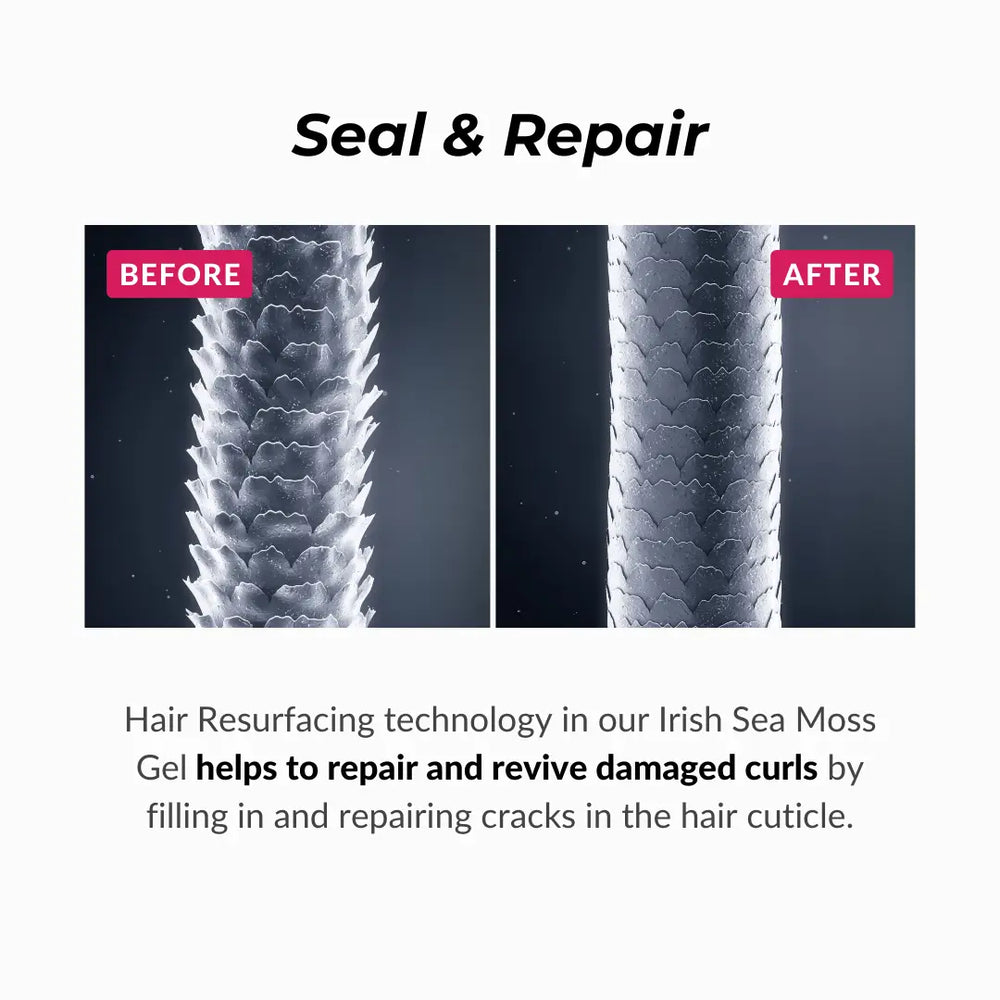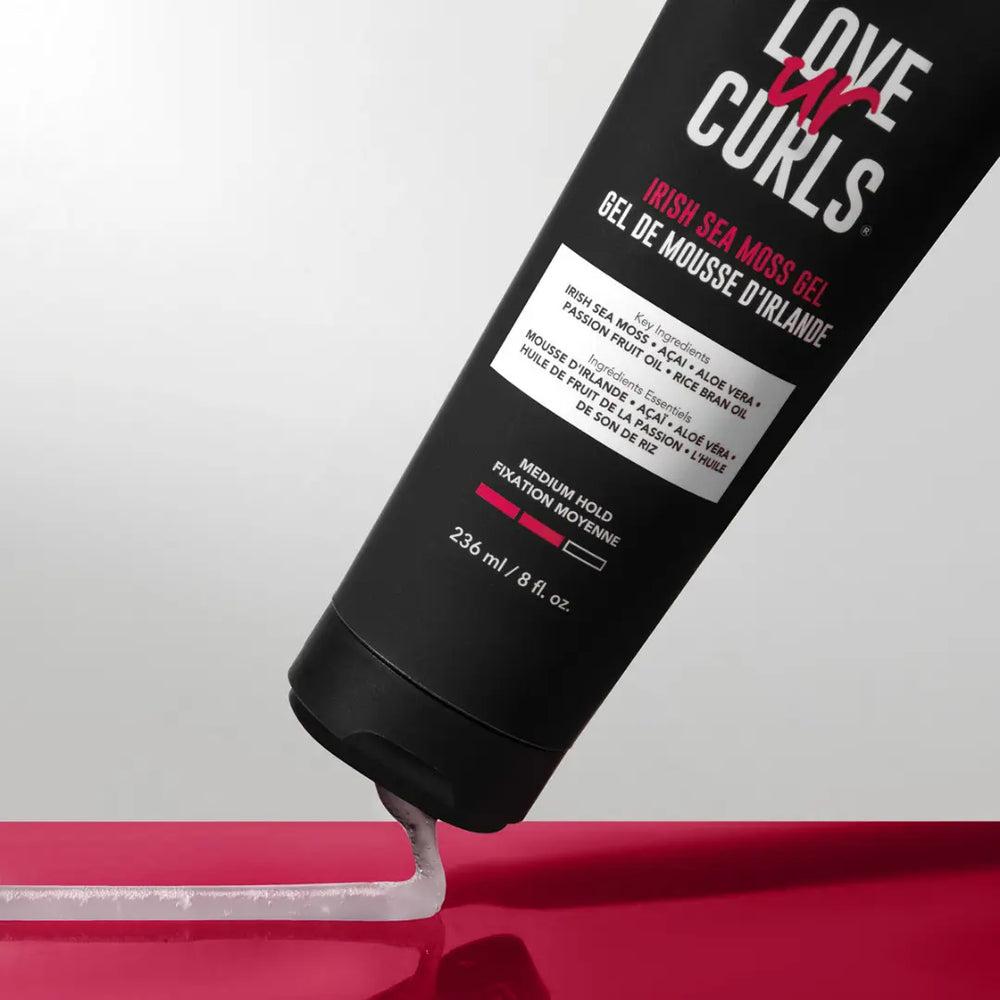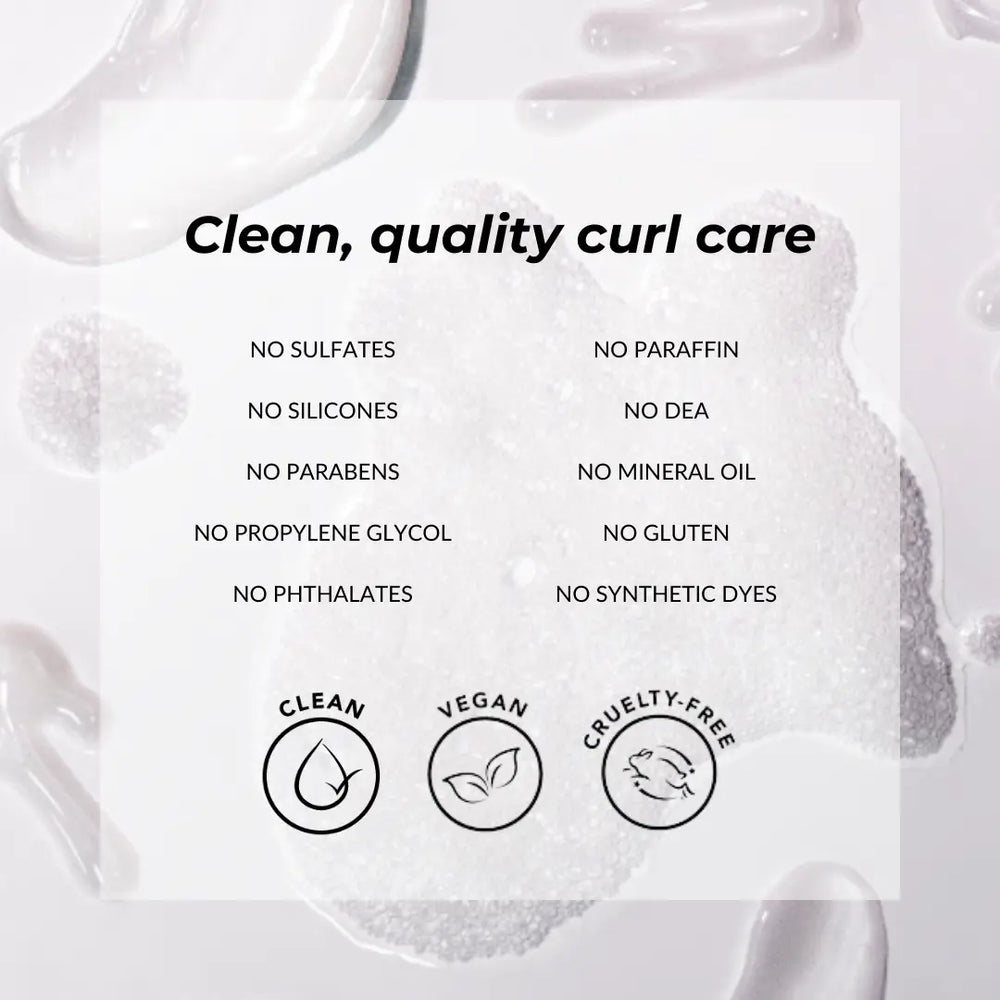 Irish Sea Moss Gel
medium hold curl-defining gel
Extra definition without crunch! This curl-activating styling gel repairs damage, and hydrates hair while providing a touchable, long-lasting, flexible hold. Learn more
Key ingredients
a nutrient-dense algae that promotes healthy, strong, and shiny curls. It is rich in vitamins and minerals such as iron and zinc, which help strengthen, moisturize, and repair curly hair.

rich in vitamins A and C it helps revitalize curly hair, reduce frizz, and natural shine for healthier-looking curls.



a superfood berry packed with antioxidants and essential fatty acids. it nourishes, hydrates, and fortifies hair for more vibrant and bouncy curls.



nourishes hair with vitamins B and E, plus other proteins, and antioxidants to help strengthen curls from root to tip, making them appear healthier and more lustrous.

this hydrating succulent helps revive dry and damaged hair, adding moisture, shine, and softness to your curls.


OUR FREE OF LIST:
---
Real Curls, Real Results
---
Finally, a gel that's actually good for your hair!

Our innovative Irish Sea Moss Gel is made with powerful, curl-repairing ingredients that inject your hair with moisture and shine while improving the health of your curls over time.
Made for all curl types, it's formualted to bring out the best in your natural waves, curls, kinks, and coils by enhancing your natural hair texture adding more definition shine, and hold. No crunch, no flakes, no residue.

Irish Sea Moss ( an aquatic plant that 50x its weight in water) helps to drench your curls in much needed moisture and hydration while our proprietary blend of Passion Fruit, Açai, Rice Bran Oil acts as a natural silicone replacement, reducing frizz, adding shine and making your curls incredibly soft.

Together, these ingredients help revitalize curls by filling in and repairing cracks in the hair cuticle that form as a result of damage via hair resurfacing technology.

We believe a gel should give you more than just hold. So it was our mission to make a gel that:
Enhances natural curls
Provides a flexible & breathable hold
Supports long-term hair health
Our Irish Sea Moss Gel acts as a super-step to the All-In-One styler for extra definition, shine, and hold.

Add it to your routine by:

Layering it on...
After applying your All-in-One, while your hair is still wet, scrunch or smooth the gel right on top for extra hold and definition where you need it.

or

Mixing it up...
Combine some of the gel and All-in-One directly in your hand and apply them together in a single step.