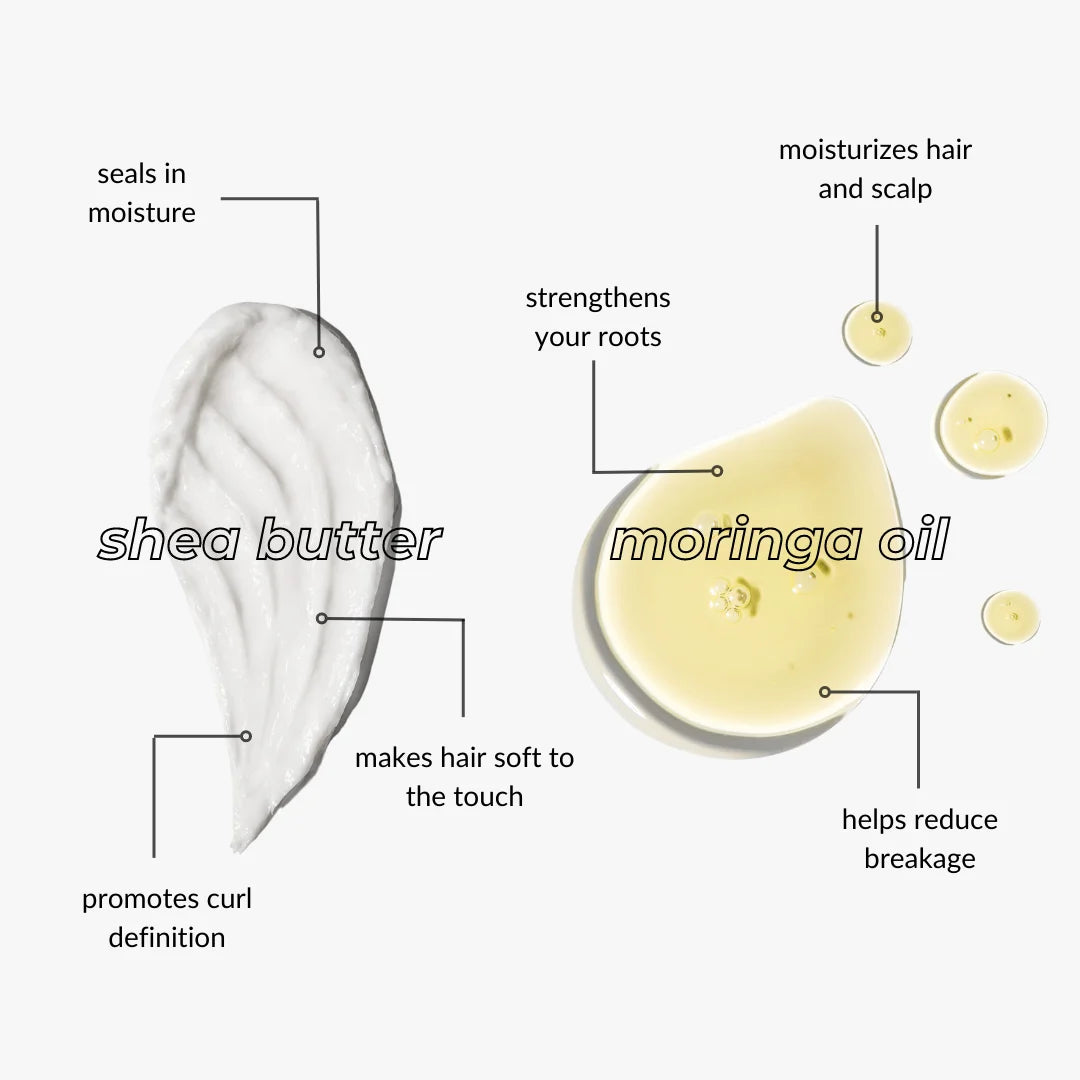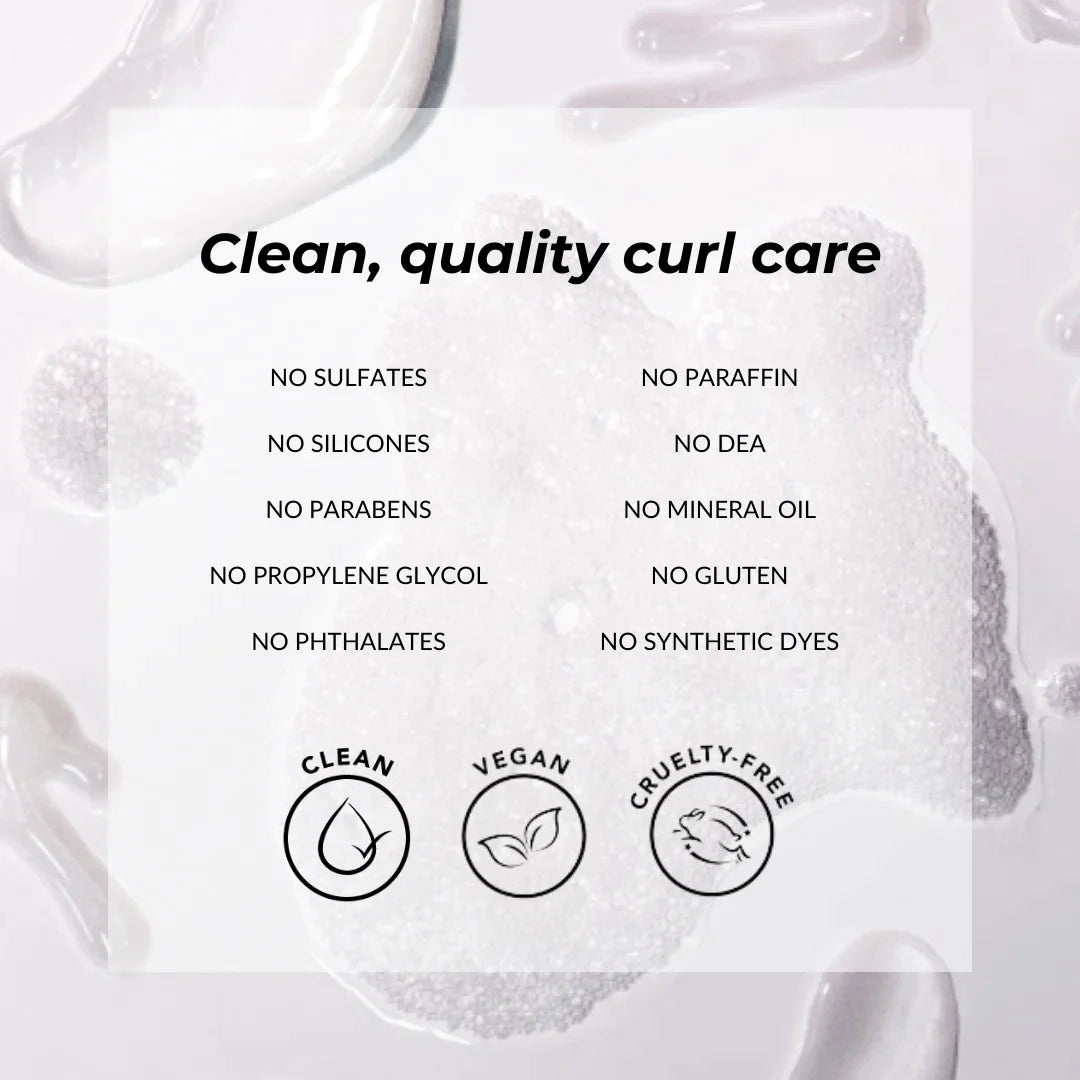 Hydrating & Detangling Conditioner
8.5 oz / 250 ml
Melt tangles and inject moisture into your curls with this rich and nourishing conditioner. Learn more
Key ingredients
A natural ingredient extracted from the nuts of the shea tree. It deeply moisturizes and nourishes curly hair, promoting healthy growth, reducing frizz, and enhancing curl definition.

A lightweight, nutrient-rich oil extracted from the seeds of the moringa tree. It strengthens and moisturizes curls, improving hair health, reducing breakage, and adding shine.
OUR FREE OF LIST:
---
Real Curls, Real Results
---
STEP 2
Hydrating & Detangling Conditioner
8.5 oz
Intensely moisturizing. Made to melt tangles and revive dry hair. Silicone-free.

Step 2: Ultra Hydrating & Detangling Conditioner
Melts tangles and leaves your curls feeling extremely soft, without weighing them down. Infused with shea butter and moringa oil to moisturize the curl cuticle and help repair dry/damaged hair.